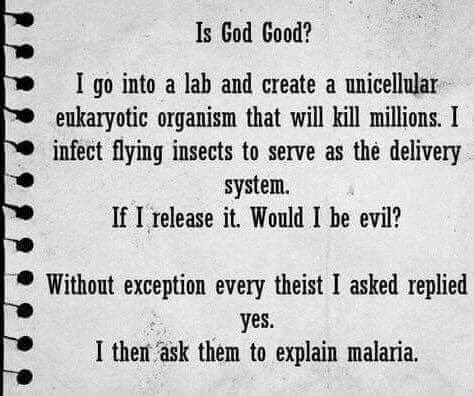 https://pbs.twimg.com/media/CcumMwjUMAAHCUS.jpg
Is god good?
I go into a lab and create a unicellular
eukaryotic organism that will kill millions.
I infect flying insects to serve as the
delivery system.
If I release it. Would I be evil?
Without exception every theist I asked replied yes.
I then ask them to explain malaria.